009 Sound System - Trinity Lyrics
Get the lyrics to the song: Trinity by 009 Sound System at LyricsKeeper.com.
Trinity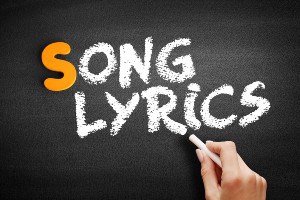 Trinity Lyrics
What Are The Lyrics For Trinity By 009 Sound System?
I
Yeah I'm coming home again
To you
Cuz you're my only friend
I'll lean into the spirits hands
Believe
In trinity again
Like it'll never end

Black stars
Big night
You were runnin' fast
All of your life
I know that feelin'
I know it ain't easy

(No matter if you try)
Livin' for just one day
Or savin' up the holy grace
Never be ashamed
To call his name
Trinity's a friend


Who Wrote Trinity By 009 Sound System?
Alexander Perls Rousmaniere
What's The Duration Of The Trinity By 009 Sound System?
The duration of Trinity is 10:01 minutes and seconds.