100 Demons - Infected Lyrics
Get the lyrics to the song: Infected by 100 Demons at LyricsKeeper.com.
Infected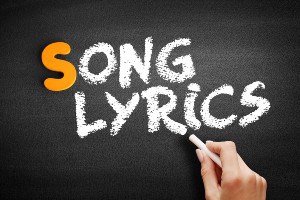 Infected Lyrics
What Are The Lyrics For Infected By 100 Demons?
I don't drink to forget
I drink so I can suffer twice as much
'Cause in this world of pain
Nothing breaks the memory of your touch
What was I thinking
I should have kept drinking
To flood you face from my mind
But now it's over and I'm sober enough
To know you fucked my mind
Love can seem like slow death
If it's not returned
You will feel your body and soul
Start to burn with desire
And unrelenting pain
The tears they cloud my eyes
I bite my tongue till I taste my blood
So you won't hear my cries
Hiding in my private darkness
I put you out of my mind
My fear of death being overcome
By my hatred for this life


Who Wrote Infected By 100 Demons?
What's The Duration Of The Infected By 100 Demons?
The duration of Infected is 2:33 minutes and seconds.