Get the lyrics to the song: Damn by 112 at LyricsKeeper.com.
Damn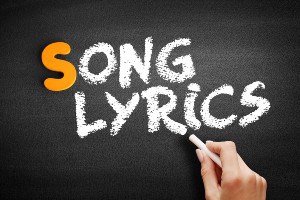 Damn Lyrics
What Are The Lyrics For Damn By 112?
Damn why'd you have to look so good?
Damn why'd you have to be so sexy? Ohh ohhh
Damn why'd you have to dress so flyy?
Why'd you have to catch my eye?

Ohh ohh won't somebody tell me why?
Damn why'd I have to fall in love at a time when I knew I wasn't ready? ohh ohh
Why did I fall for you?
Why did I love her too?
What was I suppose to do? ohh ohh

[Chorus]
Damn now I never meant to break your heart no
Damn and I never really meant to leave you alone babe
Damn but I had to except that we were not happy
I just wasn't working

Damn why'd you have to be so cool
At a time when me and ol' girl was having our problems? oh ohh
Damn, why'd she have to be so cruel?
Why did I turn to you?

Did I make the wrong move?
Damn, why did you give me space?
At a time when that girl was trying to holla ohh
Damn why'd you have to take her place?
Why'd did you have to stay?
Why was it too late for us?

[Chorus: x2]

Baby I should let it go
Or should I let her know
I got another on the side and she does everything right
I don't know what else to do, I'm not happy with you

As she steps in and everything I need she's giving me
I can't believe just how good she is to me
And I don't ever want her ever to stop cause I love her so much
All that I can say is
Damn

[Chorus: x2]


What's The Duration Of The Damn By 112?
The duration of Damn is 3:43 minutes and seconds.