Get the lyrics to the song: For Awhile by 112 at LyricsKeeper.com.
For Awhile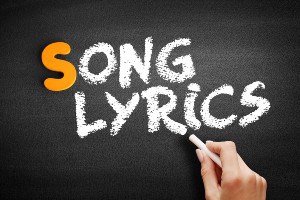 For Awhile Lyrics
What Are The Lyrics For For Awhile By 112?
Living my life without you
Something I don't want to do
So please don't walk away
And leave me all alone
Baby, stay for just a while

[Chorus]
Why can't you stay with me
For just a while
'Cause if you leave
You'll take a piece of me
Why can't you stay
With me for just a while
Boy, you know you have the key to my heart

Oh baby, girl I don't want you to go
You are my heart and soul
The reason that I live
The one that I adore
And I can't stand the thought
Of being by myself
But I can't see myself
Loving no, nobody else

[Chorus]

And when ever you need me girl
I'll be right by your side
I'll always love you
Who can love you
Why won't you stay with me awhile

[Chorus: x2]


Who Wrote For Awhile By 112?
Daron Tavaris Jones, Faith Evans, Faith Renee Evans, Jeffrey Leon Walker, Marvin E Scandrick, Michael Keith, Quinnes Parker
What's The Duration Of The For Awhile By 112?
The duration of For Awhile is 4:19 minutes and seconds.