As Galvao - Chico Mineiro Lyrics
Get the lyrics to the song: Chico Mineiro by As Galvao at LyricsKeeper.com.
Chico Mineiro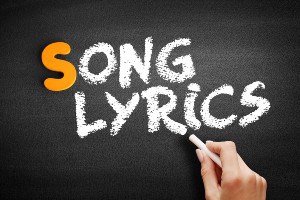 Chico Mineiro Lyrics
What Are The Lyrics For Chico Mineiro By As Galvao?
Cada vez que me alembro
Do amigo Chico Mineiro
Das viage que nois fazia
Era ele meu companheiro

Sinto uma tristeza
Uma vontade de chorar
Alembrando daqueles tempos
Que não mais há de voltar

Apesar de eu ser patrão
Eu tinha no coração
O amigo Chico Mineiro
Caboclo bom decidido
Na viola era dolorido e era o peão dos boiadeiro

Hoje porém com tristeza
Recordando das proeza
Da nossa viage motin

Viajemo mais de dez anos
Vendendo boiada e comprando
Por esse rincão sem fim

Caboclo de nada temia
Mas porém, chegou um dia
Que Chico apartou-se de mim

Fizemos a última viagem
Foi lá pro sertão de Goiás
Fui eu e o Chico Mineiro
Também foi o capataz

Viajamos muitos dias
Pra chegar em Ouro Fino
Aonde nós passemo a noite
Numa festa do Divino

A festa tava tão boa
Mas antes não tivesse ido
O Chico foi baleado
Por um homem desconhecido

Larguei de comprar boiada
Mataram meu companheiro
Acabou-se o som da viola
Acabou-se o Chico Mineiro

Despois daquela tragédia
Fiquei mais aborrecido
Não sabia da nossa amizade
Porque nois dois era unido

Quando vi seu documento
Me cortou meu coração
Vim saber que o Chico Mineiro
Era meu legítimo irmão


Who Wrote Chico Mineiro By As Galvao?
Francisco Ribeiro Barbosa, Joao Salvador Perez
What's The Duration Of The Chico Mineiro By As Galvao?
The duration of Chico Mineiro is 3:56 minutes and seconds.