A$AP Rocky - CALLDROPS Lyrics
Get the lyrics to the song: CALLDROPS by A$AP Rocky at LyricsKeeper.com.
CALLDROPS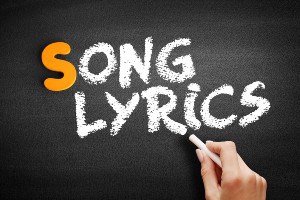 CALLDROPS Lyrics
What Are The Lyrics For CALLDROPS By A$AP Rocky?
Money and the power, money and the power

Eye drops
(Fuckin' with the killas)
Teardrops
Droptops
(Fuckin' with the killas)
Eye drops
I was thinking to myself, maybe I should seek some help
Maybe I should blame myself
My mistake in stealth is going away
Is going away, is going away

Eye drops, teardrops
Droptops, icebox

This is a prepaid collect call from
An inmate at Florida Correctional Institution
This call is subject to recording and monitoring

This, this, this like the situation and shit, you feel?
Uh huh
You ready right now?
Yeah I'm ready, it's on speaker

All the pain I went through
Turned to a singer
I put it all on my tattoos
'Cause of where I came from
If I ain't ever learned before
Then this my pain
(This call is subject to recording monitoring)
Sleeping in institutions, I lost my baby
If man ain't never move again, then it's gone wave me
But I'm keeping a light up on my fire, then they took my baby
A man of kind, is doing his time, but it's for no reason
I mean the kind, that ride the pipe, something you free
(This call has dropped, to add more credits, please press 1)
(Free Kodak)


Who Wrote CALLDROPS By A$AP Rocky?
Ade Odunlami, Alexander Ridha, Bill Kapri, Hector Delgado, Rakim Mayers
What's The Duration Of The CALLDROPS By A$AP Rocky?
The duration of CALLDROPS is 2:42 minutes and seconds.