Ascension Theory - Pieces Lyrics
Get the lyrics to the song: Pieces by Ascension Theory at LyricsKeeper.com.
Pieces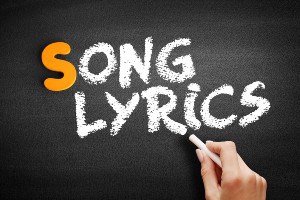 Pieces Lyrics
What Are The Lyrics For Pieces By Ascension Theory?
Looking back
My life in pieces
Every triumph
Every defeat
Final mission
To build a new world
Away from danger
A new beginning
Free from sorrow
Mission failure
At my command
A thousand lives
Trapped in suspension
Nation's pride
How can they forgive me?

I remember a peaceful place
In an old church we were married
I vowed to take care of you
An now I have failed that one two

I know this is where I should be
To make a stand for what I believe
To make my own destiny
To make my mark in history

I need to show myself
That all I know is true
And all the battles, all the wars
Have led me to this hour

The peace this world has known
Is well worth fighting for
And the ones who saved our lives
Are well worth dying for

Change my life
Change my soul

Change my life
Change my soul
I am ready, release control

I know I need to begin
Putting the pieces together again


Who Wrote Pieces By Ascension Theory?
Emily Marie Nemmers, Gregory Hugh Becker
What's The Duration Of The Pieces By Ascension Theory?
The duration of Pieces is 5:37 minutes and seconds.