Benny Ibarra - Cielo Lyrics
Get the lyrics to the song: Cielo by Benny Ibarra at LyricsKeeper.com.
Cielo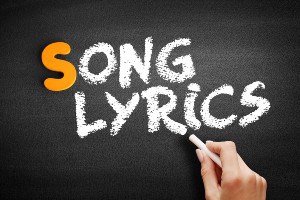 Cielo Lyrics
What Are The Lyrics For Cielo By Benny Ibarra?
Cielo por tu luz
Por esa caricia
Yo seria capas de rendir mi ser
Ya no tiene caso
Mirar hacia otro lado
Todo lo que espero lo encuentro
En TI....

Sientete segura
Que no te quepa duda
Cuenta con mi vida
why mi devocion
Vivo para amarte
Para mi alejarme
Es como quedar sin respiración....

CHORUS(2)
El cielo en tu mirada
Cada Madrugada
Es a donde pierdo mi confusion
why cuando estas ausente
Te abrazo a mi mente
Mi cielo para sobrevivir....
Mi cielo para poder vivir....


Who Wrote Cielo By Benny Ibarra?
Benny Ibarra De Llano, Guillermo Mendez Guiu, Paulina Carraz, Paulyna Carraz
What's The Duration Of The Cielo By Benny Ibarra?
The duration of Cielo is 3:33 minutes and seconds.