Get the lyrics to the song: Hoy by Benny at LyricsKeeper.com.
Hoy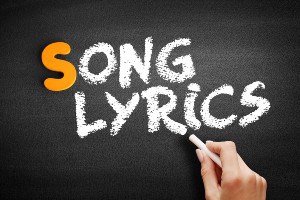 Hoy Lyrics
What Are The Lyrics For Hoy By Benny?
Hoy
Desperte, te busque
Me hiso falta estar contigo
Quinze rosas
Tu mirada

Hoy
Te pense, te extrane
Anore sentir tu mano
Sobre mi piel
Y mi alma,
Tu viajando por la adversidad
Yo volando sin poder asimilar
Que detras de cada limite
Estoy

Hoy
Sin querer te mire
Vi tu foto y me transporte
Al calor de tus besos
Y te acaricie
Te tome, te llene
Paso a paso cada espacio
Pude esquivar la contrariedad
Tu alma sabe
Mientras viajas por tu adversidad
Mientras vuelo
Sin poder asegurar
Que a pesar de cada limite
Estoy siempre seguro que mas alla de toda logica
Salvo a toda reconciliacion
Y detras de cada limite estoy

Hoy
Desperte
Te busque
Me hiso falta estar contigo,
Hoy


What's The Duration Of The Hoy By Benny?
The duration of Hoy is 4:31 minutes and seconds.