Bobby Bare - Chicago Story Lyrics
Get the lyrics to the song: Chicago Story by Bobby Bare at LyricsKeeper.com.
Chicago Story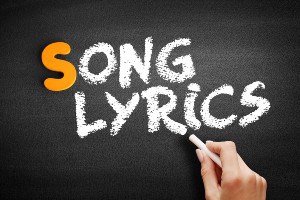 Chicago Story Lyrics
What Are The Lyrics For Chicago Story By Bobby Bare?
At the airport in Chicago Sunday night
A soldier and his pretty wife came by
She had brought him there to send him off to war
I heard him say now don't cry anymore
Unashamed they kissed each other there
He ran his fingers through her pretty hair
Once or twice she tried but could not speak
I saw the teardrops rolling down her cheeks
She said now don't you worry I'll be true
I'll hope and pray no harm will come to you
I thought to myself good Lord what a shame
It made me stop and wonder who's to blame
That airport looked so big and then so small
I couldn't hold a teardrop back at all
He turned and ran to catch his waiting plane
She stood there crying calling out his name
She watched his plane go up into the sky
She waited until it was out of sight
Then she smiled and I thought Lord
She's lost her mind
But she reached into her purse and got a dime
She was smiling as she dropped the money in
She was smiling as she let the number ring
And as I left I heard her say into the phone
I'll be over later lover boy he's gone


Who Wrote Chicago Story By Bobby Bare?