Get the lyrics to the song: Outro by Bun B at LyricsKeeper.com.
Outro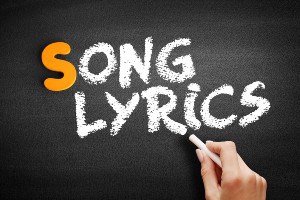 Outro Lyrics
What Are The Lyrics For Outro By Bun B?
Uh, I feel that this has given me the most incredible
And wonderful thing
That I have ever been given, and also, the worst.
It's a mixed bag, uh, I
Have been taken to the, absolutely,
To the depths of extreme terror by this.
I've had my whole soul undermined by it,
On the one hand.
On the other hand,
Uh, in one sense,
My experience has been about finding

Joy
Joy
Joy
Joy
Joy
Joy
Joy
Joy
Joy


Who Wrote Outro By Bun B?
Curtis Mayfield, Gregory Fowler, Clarence Burke Jr., Rico Wade, Patricia Ellen Brown, Raymon Murray, Antwan Patton, Andre Benjamin
What's The Duration Of The Outro By Bun B?
The duration of Outro is 0:36 minutes and seconds.