Bun B - Time Flies Lyrics
Get the lyrics to the song: Time Flies by Bun B at LyricsKeeper.com.
Time Flies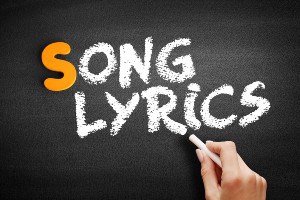 Time Flies Lyrics
What Are The Lyrics For Time Flies By Bun B?
Young Krizzle

Still working on the wheel, pinky ring and grill
Liquid courage chill, country boy for real
Mom and pops, they know what it is
Pull up where we used to live
Hang outside of grammy's spot wishing she was at the crib
Catch up with my partner Black
Hit the table, let the C-Note lose a C-Note, get it back
Too much drank off in my system, me sit down or drive me back
Jammin' on my new attract, on my side
Tell me how she feels about my songs without holding out
Fall through UNKA chairs, argue 'bought LeBron
Catch my TT for a puff, reminisce how far I've come
Karen working, Reggie working, gotta get the paper
Fat Cat chillin', veering at the sight, just dying to wait
Leena and Collin, and their kids, I see them on Thanksgiving
Aunt Linda and Fawn always whipping up on Thanksgiving
Aunt Deborah and Uncle Mike, trillest son that's super bright
Zach Kush, be that kindle, and I love y'all, show you right
Curt my cuz, sup my brothers, Steve-O, Dillard, Dutch another
Got some family, ain't my blood but we ride for each other
I apologize to whoever that I forgot to mention
Just know I haven't changed, my time is up, I still remember
Please listen

Time flies but I stay
Stay the same, stay the same
Time flies but I stay
Stay the same, stay the same

I rep PA as a city, Texas as a zone
The South as a region, always say what I believe in
Ever since I started rapping, tryna spit this game
I look back and see some shit just changed mayne
Nowadays, people just ain't got respect no more
And they do anything just to get a check, oh no
Tell the camera man to please make the effects slow-mo
'Cause what these other dudes is trying to do is just so so
I'm trying to keep this southern thing where it oughta be
Without really giving a damn of what people thought of me
This rap thang in my veins, it's in my arteries
So if I happen to step on your toes, hoes pardon me
I'm just trying to rep the culture, if you don't mind
You might think you want the smoke, but you don't want mine
I tried to tell them but it didn't penetrate the cerebellum
Shit, I got a bridge in Brooklyn, I could sell 'em mayne

Time flies but I stay
Stay the same, stay the same
Time flies but I stay
Stay the same (Stay the same), stay the same (Ayy, ayy)

Ain't one from day one
Never forget where I came from
You looking for the holes in my plan but there ain't none
To play dumb, the Fertile Crescent is where I get my name from
Moving mountains, while they drinking from fountains
So they can stay young
I slay 'em, the father of dragons, I got the flame tongue
The blast from the past to the future like a ray gun
Rest in peace to Nipsey Hussle
They broke the mold when they made him
From Pimp C to Big Pun to Phife Dawg to Slang Ton
We gotta give our loved ones they flowers while they still with us
'Cause the hours before they rest in the power and they're spirit delivered
Mac Miller who was giving us that feeling
His rap lyrics is giving us that healing
I'm back killing the tracks Statik selected
The ink is the fullest, the pen is the weapon that I selected
My clique is like the mob, never question status of members
The saddest pretenders try to befriend us, just remember

Time flies but I stay
Stay the same, stay the same
Time flies but I stay
Stay the same, stay the same


Who Wrote Time Flies By Bun B?
Patrick Baril, Bernard Freeman, Talib Greene, Justin Scott