Get the lyrics to the song: Ella by Bunbury at LyricsKeeper.com.
Ella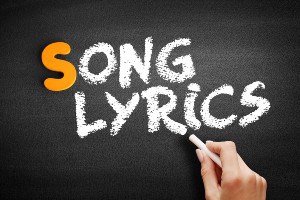 Ella Lyrics
What Are The Lyrics For Ella By Bunbury?
Me canse de rogarle me canse de rogarle
Me canse de decirle que yo sin ella de pena muero
Ya no quiso escucharme si sus labios se abrieron
Fue pa' decirme ya no te quiero

Yo sentí que mi vida, se perdía en un abismo profundo y negro
Como mi suerte, quise hallar el olvido al estilo Jalisco
Pero aquellos mariachis y aquel tequila me hicieron llorar

Me canse de rogarle, con el llanto en los ojos alce mi copa y brinde por ella
No podía despreciarme, era el ultimo brindis de un bohemio, con una reina

Los mariachis callaron
De mi mano sin fuerza cayo mi copa sin darme cuenta
Ella quiso quedarse, cuando vio mi tristeza
Pero ya estaba escrito que aquella noche perdiera su amor


Who Wrote Ella By Bunbury?
Jose Guadalupe Esparza Jimenez
What's The Duration Of The Ella By Bunbury?
The duration of Ella is 3:44 minutes and seconds.