Bunbury - Fantasía Lyrics
Get the lyrics to the song: Fantasía by Bunbury at LyricsKeeper.com.
Fantasía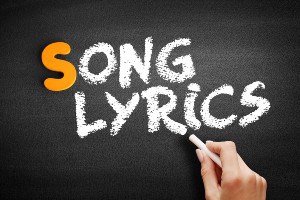 Fantasía Lyrics
What Are The Lyrics For Fantasía By Bunbury?
Mi, fantasía, eres tu
Un recuerdo lejano que guarde
En algún lugar.
Mi, teatro, eres tu
Actuando, sin público
Y aplausos y
Ficción, la verdad no encontré
Donde creí que estaba
En los sueños sabia
Siempre fue tan real, tu
Mi ilusión eres tú,
Una estrella que alumbra el corazón
Vi la magia en tus ojos,
Es caricia en mi piel
Es locura el deseo,
En tu boca de miel
En un circo de besos
Fantasía es teatro
Es ilusión,
Fantasía es teatro es ilusión.


Who Wrote Fantasía By Bunbury?
Agi Lindroth, Mercedes Rodriguez Vazquez
What's The Duration Of The Fantasía By Bunbury?
The duration of Fantasía is 2:36 minutes and seconds.