Chefket - Scheinwerferlicht Lyrics
Get the lyrics to the song: Scheinwerferlicht by Chefket at LyricsKeeper.com.
Scheinwerferlicht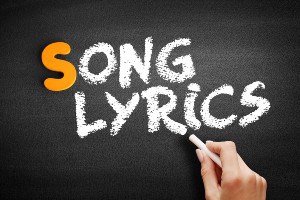 Scheinwerferlicht Lyrics
What Are The Lyrics For Scheinwerferlicht By Chefket?
Scheinwerferlicht
Schweiß im Gesicht
Tausende Menschen
Ich kenne sie nicht
Da wo ich steh
Wollt ich immer sein
Ich singe nicht mehr dafür
Nur für mich allein

Steh an der Bühne
Irgendwo in Berlin
Keine komplexen Gedanken
Nur Adrenalin
Also scheiß auf Benotung, scheiß auf Kritik
Sen nediyon oglum? Das ist meine Musik
Als wär ich allein in der Wohnung
Wo keiner mich sieht

Steinwerfer ich
Das Glashaus zerbricht
Scherben im Staub
Lass die Erinnerung liegen
Und gehe da hinaus
Alle Fehler von damals
Machen jetzt einen Sinn
Und die Fehler von jetzt
Mich später zu dem, was ich bin
Der Blick in die Jugend
Von Erfahrung geprägt
Mach ein Schritt in die Zukunft
Die jetzt grade entsteht
Die goldene Wage
Ich stelle mich drauf
Hol mir vorher die Gage
Vorhang auf!


Who Wrote Scheinwerferlicht By Chefket?
What's The Duration Of The Scheinwerferlicht By Chefket?
The duration of Scheinwerferlicht is 1:44 minutes and seconds.