David Mead - Astronaut Lyrics
Get the lyrics to the song: Astronaut by David Mead at LyricsKeeper.com.
Astronaut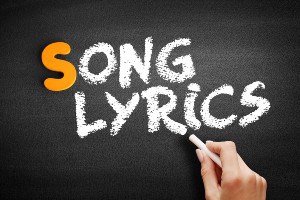 Astronaut Lyrics
What Are The Lyrics For Astronaut By David Mead?
So I'm hittin the town tonight
Cinder blocks for feet
Shufflin' through all the gazes I know better than to meet
Finally I found a home
I finally have to leave

another permanent place I'd always hoped I'd make it to
I'm not the first of the astronauts to reach first avenue
A suburban flower tryin' to break some city rules

[chorus]
Cause I'm leavin the ground tonight
I'm over your ceilin'
?????????????
Life is but a dream
And though you may pretend
This is how it ends
Gone again
Gone again

so baby open your canyons up
And sweep me right along
Won't you give me your cold embrace
I'll give you one more song
Then you tell me a lie
And say you'll miss me when I'm gone

[chorus]

couldn't tell you for sure the view is better from above
I'm not the first of the astronauts to leave the place I love


Who Wrote Astronaut By David Mead?
What's The Duration Of The Astronaut By David Mead?
The duration of Astronaut is 3:23 minutes and seconds.