Dizzy Wright - Taking My Time Lyrics
Get the lyrics to the song: Taking My Time by Dizzy Wright at LyricsKeeper.com.
Taking My Time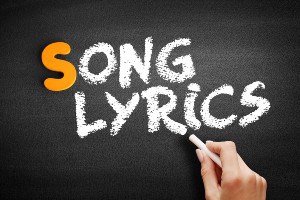 Taking My Time Lyrics
What Are The Lyrics For Taking My Time By Dizzy Wright?
Late night to the early morning
Waking up tired but I'm surely on it
Last night was a hell of a night
A hell of a sight
I better be satisfied with the moments
Better start thinking bout my future
Daughter get in bed but I can't be that nigga
Can I turn my dreams into reality
And beat the odds of just being another rap nigga
Black young man father to a young queen
Bless the birth of peacing me
So when I leave the streets
Think fully
I hope you see me in the eyes of my angels
Dear Lord, then I thank you
You do so much but shit
Look at me smile, wow
Chill my nigga It's for the people that was putting me down
I'm as good as they come and I know that
I've struggled enough and then I go back
Down to my lowest
My nigga we focused
The moment is ours and we bout to expose it
I've been reading a lot but ain't showed it
Expanding my mind, just taking my time
Reading the signs and in between lines
My kind kinda ? come by
Man I'm on the right road, but my vision getting so blurry
I'm speeding on these highways cause my best just don't seem worth it
She be slay them when she working
Feet hurting
From all of that standing
Abandoned, still standing
Overcoming the shit that she was handed, damn
Still damaged and she recognize it
She the one in the class that's extra quiet
The one you can't read
Who live and believe in these new ways that she been exercising
You should try it, maybe we all should
It's all bad even when it be all good
All you when it fall through
And you'll finally understand what I mean
(What I mean, What I mean, What I mean)


What's The Duration Of The Taking My Time By Dizzy Wright?
The duration of Taking My Time is 1:34 minutes and seconds.