Dizzylilacs - Up Late Lyrics
Get the lyrics to the song: Up Late by Dizzylilacs at LyricsKeeper.com.
Up Late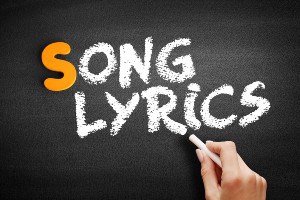 Up Late Lyrics
What Are The Lyrics For Up Late By Dizzylilacs?
Go to sleep
I'm way too tired
Dressed myself this morning
Feels cold outside, really hurts to breathe
It's what you want that makes me satisfied
Just take away anything you want

Close the blinds
We'll share our skin
And both stay warm inside
Too much to say
Anything in mind?
The ceilings hide memories of our lives
Do what you want, I'm just here to stay

Oh yeah, nothing seems too good for you
It really makes me weak
Mind, something else should fall in
Making you look great
Feels bad, it's much too late for both of us to stay awake
I've nothing else to give to you
I'll just stay up late


Who Wrote Up Late By Dizzylilacs?
Mark Van Fleet Hoagland, Paul P. Hoagland, Damon Tidwell
What's The Duration Of The Up Late By Dizzylilacs?
The duration of Up Late is 3:31 minutes and seconds.