DJ Avan - Acelerou Lyrics
Get the lyrics to the song: Acelerou by DJ Avan at LyricsKeeper.com.
Acelerou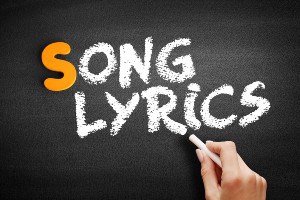 Acelerou Lyrics
What Are The Lyrics For Acelerou By DJ Avan?
Ando tão perdido em meus pensamentos
Longe já se vão os meus día s de paz
Hoje com a lua clara brilhando
Vejo que o que sinto por ti é mais

Quando te vi
Aquilo era quase o amor
Você me acelerou, acelerou
Me deixou desigual
Chegou pra mim
Me deu um daqueles sinais
Depois desacelerou
E eu fiquei muito mais
Sempre esperarei por ti
Chegue quando
Sonho em teus braços
Dormir, descansar
Venha e a vida pra você será boa
Cedo, que é pra gente se amar a mais

Quando te vi

Muito mais perdido
Quase um cara vencido
é mercê de amigo
Ou coisa que o valha
Você me enlouquece
Você bem que merece
'Inda me aparece
De minissaia
Sério, o que vou fazer, eu te amo
Nada do que é você em mim se desfaz
Mesmo sem saber o teu sobrenome
Creio que te amar é pra sempre e mais


Who Wrote Acelerou By DJ Avan?
What's The Duration Of The Acelerou By DJ Avan?
The duration of Acelerou is 5:02 minutes and seconds.