DJ Babu - Raise the Bar Lyrics
Get the lyrics to the song: Raise the Bar by DJ Babu at LyricsKeeper.com.
Raise the Bar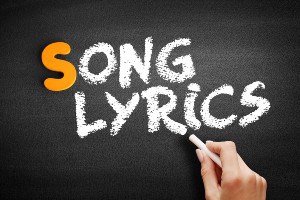 Raise the Bar Lyrics
What Are The Lyrics For Raise the Bar By DJ Babu?
(woman: just give me a try!)
[Verse 1]
(what we gon' do? yeah)
We gon' work, we gon' play
We gon' lead the way
We gon' say everything that we need to say
Then get ghost in the breeze to blow the leaves away
MCs today, it's like they throwin' our seeds away
But that ain't for me to say, right?
It ain't got to be this way
We gon' take charge, make gods out of men
We gon' raise bars, show why'all how to win
Hit the rally, hit the riot, get the party started
Respect the words you herbs, it's the Kwelity artist
I solemnly promised the knowledge will demolish your college
Admonishes scholars, you acknowledge the dollars (yeah)
Want me to payola? Man I don't even know that boy, I'm takin' over
Keepin' it fresh like bakin' soda in your fridge
I keep Brooklyn like Jamaica so ???

[Hook]
That's how it is,


Who Wrote Raise the Bar By DJ Babu?
C Oroc, Penelope Mc Clendon, Talib Kweli
What's The Duration Of The Raise the Bar By DJ Babu?
The duration of Raise the Bar is 4:09 minutes and seconds.