DJ Drama - Burning Up Lyrics
Get the lyrics to the song: Burning Up by DJ Drama at LyricsKeeper.com.
Burning Up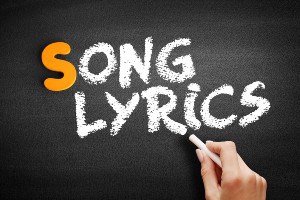 Burning Up Lyrics
What Are The Lyrics For Burning Up By DJ Drama?
[Young Jeezy]
Give me the whole bag, I ain't trippin on the push, in a world where street niggaz got more money den George Bush[George Bush]
So nigga I undastand I ain't neva seen da leader of our nation in a phatom.
Dat why I spit dat real shit real niggaz can ride to[yea]Jeezy and dem street niggaz like ta get high to[dats right] dat grip round my neck niggaz just because so in dem words ya keep meat nigguhs off my balls.
Got dat crazy cash dat insane money fall up in magic city make it rain money count all night cope cain money that do what you gotta do I ain't ashamed money[ya burnin up daddy] and I ain't neva gonna stop got 100 grand sittin in da parkin[dats right]
I pay hell a dues dats why dat bitch sittin on some chrome tenishoes[tenishoes]and its a show stopper cause we shop at 404 not footlocker[yeahh]and yea nigguh dats real now was ya mayn doin that before his deal.

Ya burnin up daddy ya to hot[yeah] dem otha nigguhs wanna get what ya got, ya burnin up daddy ya to hot dem otha nigguhs wanan get wat ya got ya like dis daddy ya like dat[Now bring it down for meh]Ya like dis daddy ya like dat[Now bring it down for meh]

[Slick Pulluh]
Got million dolla plans but I ain't ted viviosey sneeze on ya wit da snub nose get ya off me[fareal]We make break like Amit nigguh Unites street dope boys in dis bitch nigguh.Pull gurls of da bencs turnem to some starters we cop choppas dat will spray ya partnas like Manoca


Who Wrote Burning Up By DJ Drama?
John D Salbego, Stuart Hart, Trevor Simpson
What's The Duration Of The Burning Up By DJ Drama?
The duration of Burning Up is 2:27 minutes and seconds.