Django Reinhardt - Chasing Shadows Lyrics
Get the lyrics to the song: Chasing Shadows by Django Reinhardt at LyricsKeeper.com.
Chasing Shadows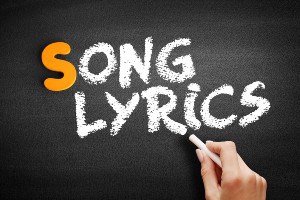 Chasing Shadows Lyrics
What Are The Lyrics For Chasing Shadows By Django Reinhardt?
Life without a romance is a life that's sad
I've never had a love of my own
Every day is just another day to me
Why must I be alone

Chasing shadows
Chasing love dreams in vain
While my heart keeps on singing
Just a lonely refrain

Chasing shadows
All is cloudy above
Like a shadow I'm drifting,
Hoping I'll find my love, find my love

Who knows some day someone may come along
And change my lonely song to happiness
Unitl the darkness fades into the dawn
I'll just go on, I guess

Chasing shadows,
Just a dreamer am I
Hoping I'll find a rainbow
When the shadows roll by

Walking 'round in circles. don't know where I am
Or who I am, My mind's in a daze
Nothing happens just another day is gone
Must I go on always


Who Wrote Chasing Shadows By Django Reinhardt?
Abner Silver, Benny Davis
What's The Duration Of The Chasing Shadows By Django Reinhardt?
The duration of Chasing Shadows is 2:58 minutes and seconds.