Edmundo Ros - La Cumparsita Lyrics
Get the lyrics to the song: La Cumparsita by Edmundo Ros at LyricsKeeper.com.
La Cumparsita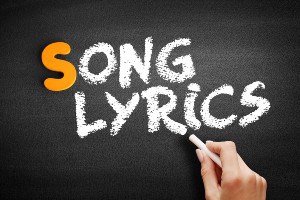 La Cumparsita Lyrics
What Are The Lyrics For La Cumparsita By Edmundo Ros?
Si supieras
Que aún dentro de mi alma
Conservo aquel cariño
Que tuve para ti...!
Quién sabe, si supieras
Que nunca te he olvidado...!
Volviendo a tu pasado
Te acordarás de m? ..

Los amigos ya no vienen
Ni siquiera a visitarme;
Nadie quiere consolarme
En mi aflicción;
Desde el día que te fuiste
Siento angustias en mi pecho;
Dec? percanta, qu? has hecho
De mi pobre corazón!

Sin embargo
Yo siempre te recuerdo
Con el cariño santo
Que tuve para ti;
Why estás dentro de mi alma,
Pedazo de mi vida,
En la ilusión querida
Que nunca olvidar?

Al cotorro abandonado
Ya ni el sol de la mañana
Asoma por la ventana,
Como cuando estabas vos...
Why aquel perrito compañero
Que por tu ausencia no comía
Al verme solo, el otro día,
También me dej?


Who Wrote La Cumparsita By Edmundo Ros?
Gerardo Hernan Matos Rodriguez, Pascual Contursi, Enrique Pedro Maroni
What's The Duration Of The La Cumparsita By Edmundo Ros?
The duration of La Cumparsita is 2:40 minutes and seconds.