Edouard Thiebaut - Chanson d'Andy Lyrics
Get the lyrics to the song: Chanson d'Andy by Edouard Thiebaut at LyricsKeeper.com.
Chanson d'Andy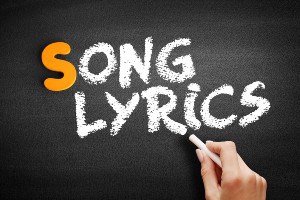 Chanson d'Andy Lyrics
What Are The Lyrics For Chanson d'Andy By Edouard Thiebaut?
Adolescent, je rêvais de conquérir le monde
Je n'étais amoureux que de croches ou de rondes
Combien de fois le corps d'un piano m'a ravi
Pour un fortissimo j'aurais donné ma vie

Pour une symphonie j'aurais vendu mon frère
Pour une mélodie j'aurais trahi mon père
Je n'étais que musique, et jusqu'à aujourd'hui
Par qui aurais-je pu être séduit?

Je possède à présent tout ce que je souhaitais
Le succès, le talent, de l'argent sans compter
On me flatte, on m'adule, on me déshumanise
Je suis découragé par la bêtise

J'aurais préféré me battre pour des vraies richesses
J'aurais tout sacrifié pour trois sous de tendresse
Il me manquait l'amour, et l'amour m'appartient
Depuis que cette fille a croisé mon chemin

Est-elle loin d'ici, est-elle près de moi ?
Je ne l'ai pas revue, mais je sais qu'elle existe
Est-elle puritaine ou bien fille de joie?
Qu'importe sa vertu, puisque je suis artiste
Et que l'amour dicte sa loi


Who Wrote Chanson d'Andy By Edouard Thiebaut?
Jacques Demy, Michel Legrand
What's The Duration Of The Chanson d'Andy By Edouard Thiebaut?
The duration of Chanson d'Andy is 2:16 minutes and seconds.