Fading Colours - Clean Lyrics
Get the lyrics to the song: Clean by Fading Colours at LyricsKeeper.com.
Clean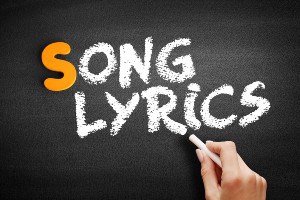 Clean Lyrics
What Are The Lyrics For Clean By Fading Colours?
Clean
The cleanest I've been
An end to the tears
And the in - between years

And the troubles I've seen
Now that I'm clean
You know what I mean
I've broken my fall

Put an end to it all
I've changed my routine
Now I'm clean
I don't understand

What destiny's planned
I'm starting to grasp
What is in my own hands
I don't claim to know

Where my holiness goes
I just know that I like
What is starting to show
Sometimes...

Clean...
As years go by
All the feelings inside
Twist and they turn

As they ride with the tide
I don't advise
And I don't criticize
I just know what I like

With my own eyes
Sometimes...


Who Wrote Clean By Fading Colours?
What's The Duration Of The Clean By Fading Colours?
The duration of Clean is 4:04 minutes and seconds.