Fafa de Belem - Bilhete Lyrics
Get the lyrics to the song: Bilhete by Fafa de Belem at LyricsKeeper.com.
Bilhete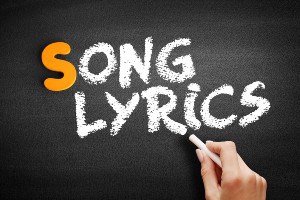 Bilhete Lyrics
What Are The Lyrics For Bilhete By Fafa de Belem?
Quebrei o teu prato
Tranquei o meu quarto
Bebi teu licor
Arrumei a sala
Já fiz tua mala
Pus no corredor

Eu limpei minha vida
Te tirei do meu corpo
Te tirei das entranhas
Fiz um tipo de aborto
E por fim nosso caso acabou
Está morto

Jogue a cópia das chaves
Por debaixo da porta
Que é pra não ter motivo
De pensar numa volta
Fique junto dos teus
Boa sorte, adeus
Boa sorte, adeus


Who Wrote Bilhete By Fafa de Belem?
What's The Duration Of The Bilhete By Fafa de Belem?
The duration of Bilhete is 4:36 minutes and seconds.