Fafa de Belem - Raça Lyrics
Get the lyrics to the song: Raça by Fafa de Belem at LyricsKeeper.com.
Raça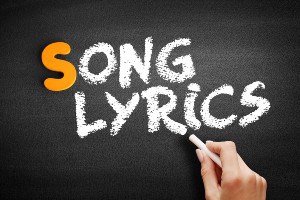 Raça Lyrics
What Are The Lyrics For Raça By Fafa de Belem?
Lá vem a força, lá vem a magia
Que me incendeia o corpo de alegria
Lá vem a santa maldita euforia
Que me alucina, me joga e me rodopia

Lá vem o canto, o berro de fera
Lá vem a voz de qualquer primavera
Lá vem a unha rasgando a garganta
A fome, a fúria, o sangue que já se levanta

De onde vem essa coisa tão minha
Que me aquece e me faz carinho?
De onde vem essa coisa tão crua
Que me acorda e me põe no meio da rua?

É um lamento, um canto mais puro
Que me ilumina a casa escura
É minha força, é nossa energia
Que vem de longe prá nos fazer companhia

É Clementina cantando bonito
As aventuras do seu povo aflito
É Seu Francisco, boné e cachimbo
Me ensinando que a luta é mesmo comigo

Todas Marias, Maria Dominga
Atraca Vilma e Tia Hercília
É Monsueto e é Grande Otelo
Atraca, atraca que o Naná vem chegando


Who Wrote Raça By Fafa de Belem?
Fernando Brant, Milton Nascimento
What's The Duration Of The Raça By Fafa de Belem?
The duration of Raça is 3:38 minutes and seconds.