Fagner - Retrovisor Lyrics
Get the lyrics to the song: Retrovisor by Fagner at LyricsKeeper.com.
Retrovisor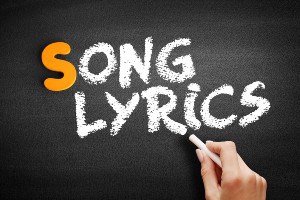 Retrovisor Lyrics
What Are The Lyrics For Retrovisor By Fagner?
Onde a máquina me leva não há nada
Horizontes e fronteiras são iguais
Se agora tudo que eu mais quero já ficou pra trás

Qualquer um que leva a vida nesta estrada
Só precisa de uma sombra pra chegar
A saudade vai batendo e o coração dispara

Mas de repente a velocidade chora
Não vejo a hora de voltar pra casa
A luz do teu olhar no fim do túnel
E no espelho a minha solidão

O céu da ilusão que não se acaba
A música do vento que não para
Será que a luz do meu destino vai te encontrar

Vejo a manhã de sol entrando em casa
Iluminando os gritos das crianças
Os momentos mais bonitos da lembrança
Não vão se apagar

Ai quem me dera encontrar contigo agora
E esquecer as curvas desta estrada
Eu prefiro sonhar com os rios
E lavar minh'alma

Alguém sentado à beira do caminho
Jamais esquecerá o que é que eu sinto agora
Sou levado pelo movimento
Que tua falta faz

Havia tanta paz no teu carinho
Na despedida fez um dia lindo
Quem sabe tudo estara sorrindo
Quando eu voltar


Who Wrote Retrovisor By Fagner?
Fausto Costa Junior, Raimundo Lopes
What's The Duration Of The Retrovisor By Fagner?
The duration of Retrovisor is 4:27 minutes and seconds.