Fair to Midland - Timbuktu Lyrics
Get the lyrics to the song: Timbuktu by Fair to Midland at LyricsKeeper.com.
Timbuktu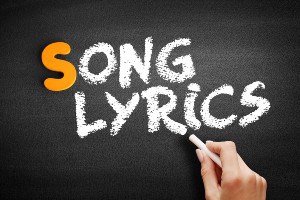 Timbuktu Lyrics
What Are The Lyrics For Timbuktu By Fair to Midland?
Pack up with what's worthy, lock it up in the car.
Don't be surprised if I drive too far.
Speak now and we're followed while the weakest react.
The nose on the siren is right on our tracks.

A pair of tripods eyes through streets of mercury.
Not as common as leisure days, not as modern as much too late.

I sailed through the catapults between April and May
He quoted his price and that's what he'll pay.
He spread thick like a heathen, the clouds buried the chalk.
While the suit on our throat 'till our engine stops.

Pearls and oysters every each turn grow the lilac near the grubworm.
Push the button closest to him, give me glue so I can stick to plan.

But instead, sail the desert.


Who Wrote Timbuktu By Fair to Midland?
Andrew Sudderth, Brett Stowers, Clifford Campbell, John Matthew Langley
What's The Duration Of The Timbuktu By Fair to Midland?
The duration of Timbuktu is 4:07 minutes and seconds.