Faith Evans - Overjoyed Lyrics
Get the lyrics to the song: Overjoyed by Faith Evans at LyricsKeeper.com.
Overjoyed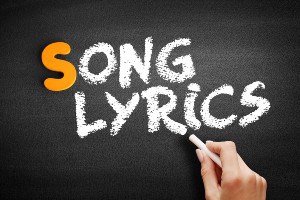 Overjoyed Lyrics
What Are The Lyrics For Overjoyed By Faith Evans?
Jon
Lady love bring it around girl
We found this love girl
Together so sweet
The moment we let each other see
The deepest feelings people share lady
Sugar you made me change it, total rearrange it, I can't explain it
But I know it's the real thing baby
So real to me

And when I tried to run from my destiny
Everybody saw my face but not the best of me
Cause the biggest part of who I am is home with you
And to my angel I want to make love to ya forever
You go away and I go crazy
Only you make it right for me (ooh oh)

[Chorus]
Overjoyed
Over you
For so long I've waited
For someone like you
Overjoyed
Cause I'm lovin' you
It's you and I forever
Time could never measure

Faith
Baby you light my fire
You are desire, you make me so weak
I never felt so special
I can't compare you to another
Sugar you keep me smiling
Baby don't stop it, I'm loving this thing
I give you my everything
It's you and I baby

And no matter what it takes boy I'll stay with you
And I won't stop this feeling
Baby that's the truth
You're the one for me
Only you I see
Making sweet love all life long
This love we have is so strong
You and I, we are one
And I won't let you go

[Chorus]

Break
Got me overjoyed
Overjoyed, overjoyed, overjoyed

[Chorus: x2]

I got your back baby


Who Wrote Overjoyed By Faith Evans?
What's The Duration Of The Overjoyed By Faith Evans?
The duration of Overjoyed is 5:36 minutes and seconds.