Gord Downie - Ricky Please Lyrics
Get the lyrics to the song: Ricky Please by Gord Downie at LyricsKeeper.com.
Ricky Please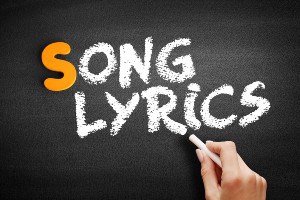 Ricky Please Lyrics
What Are The Lyrics For Ricky Please By Gord Downie?
I don't do enough drugs
Everything is broken
I can have it all, dude
I can get well-spoken

'Til I got no memory
Or all the secret punches
The talking all about someone
As bored as the king I own

I'm just talking 'bout us
Maybe a bit of what we see
Maybe might have done something else
Or a little more indifferently

We were together through so much
And witness only our eyes caught
And see and touching without touch
You got me to the only door I've got

Ricky please
Ricky please

You know you gave me some real good thing
And dance and drink and sing
I always looked for you to see
See how you think it all seemed

Oh, to see just how you helped
Never, never anybody else
When I didn't even earn or deserve
When I'd never given you any help

You know how confused, excited it made me
You know how wrongful I could be
The certitude is like a drill

Ricky please
Ricky please
Ricky please
Oh, Ricky please


Who Wrote Ricky Please By Gord Downie?
What's The Duration Of The Ricky Please By Gord Downie?
The duration of Ricky Please is 2:33 minutes and seconds.