Jacky Cheung - Wen Bie Lyrics
Get the lyrics to the song: Wen Bie by Jacky Cheung at LyricsKeeper.com.
Wen Bie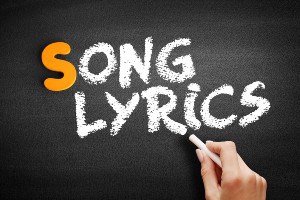 Wen Bie Lyrics
What Are The Lyrics For Wen Bie By Jacky Cheung?
Qian chen wang shi zai yun yan
Xiao sa zai bi ci yan qian
Jiu lian shuo guo liao zai jian
Ye kan bu jian ni you xie ai yuan
Gei wo de yi qie
Ni bu guo shi zai fu yan
Ni xiao de yue fu xian
Wo jiu hui ai ni ai de geng huang ye

Zong zai sha na jian
You yi xie liao jie
Shuo guo di hua bu ke neng hui shi xian
Jiu zai yi zhuan yan
Fa xian ni de lian
Yi jing guo shi bu hui zai xiang cong qian
Wo di shi jie kai shi xia xue
Leng de rang wo wu fa duo ai yi tian
Leng de yan ying cang de yi han
Dou na mo di ming xian

Wo he ni wen bie
Zai wu ren de jie
Rang feng chi xiao
Wo bu neng ju jue
Wo he ni wen bie
Zai huang luan de ye
Wo di xin
Gen zhe ying jie shang bei

Xiang yao gei ni de si nian
Jiu xiang feng zheng duan liao xian
Bei bu qing ni de shi jie
Ye wen ai bu liao ni de shi xian
Wo yi jing kan jian
Yi ju bei ju zheng shang yan
Ju zhong mei you xi yan
Wo ran ze duo zai ni di meng li mian


Who Wrote Wen Bie By Jacky Cheung?
Lam, Man Sang, Man Yee Violet Lo
What's The Duration Of The Wen Bie By Jacky Cheung?
The duration of Wen Bie is 5:02 minutes and seconds.