Jackyl - Billy Badass Lyrics
Get the lyrics to the song: Billy Badass by Jackyl at LyricsKeeper.com.
Billy Badass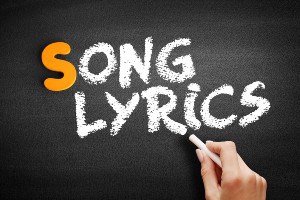 Billy Badass Lyrics
What Are The Lyrics For Billy Badass By Jackyl?
I'm just a boy from under the hood and I play in a rock-n-roll band
I cut my first track I Stand Alone "Why you feel"
I cut my second with a chainsaw in hand
Cause it was loud, mean, aggressive and rude
And everybody came to hear it
And watch me get nude
I was the first to stand up against the PMRC
How soon we forget but you can't forget me

[Chorus]
Cause I am a motherfucker
I am a pound of broken glass yea
I am a motherfucker
Just call me a Billy Badass

I'm all over you like stink on shit
When you put me in a category I don't fit
I set the stand on fire Woodstock '94
It either rocks or it don't and I'm rock to the core
Remember Headbangers ball when MTV was mean
That was back when Carson Daly was still shittin' green
You want to see the Real World, then step on our bus
Cause the Real World is comin' to jam with us

[Chorus]

Well I am a World Record holder,
Got my name in the book
Hundred shows in fifty days
Was all that it took to set the record straight
The way it should be
You say f*ck you, I say f*ck with me

[Chorus]


Who Wrote Billy Badass By Jackyl?
What's The Duration Of The Billy Badass By Jackyl?
The duration of Billy Badass is 2:59 minutes and seconds.