Jim Carroll - Three Sisters Lyrics
Get the lyrics to the song: Three Sisters by Jim Carroll at LyricsKeeper.com.
Three Sisters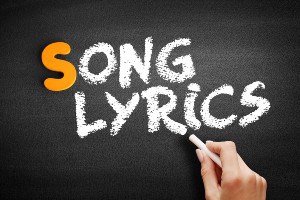 Three Sisters Lyrics
What Are The Lyrics For Three Sisters By Jim Carroll?
Though I don't really understand her
I love my sister, her name's Miranda
The boys from uptown they can't stand her
The more she denies them the more they demand her
But she just wants to lay in bed all night
Reading Raymond Chandler
She got high heel shoes
She sings the blues
She says abracadabra when she goes down on you

She got a sister and her name is Anita
Anita got one peculiar feature
Every time that they come to meet her
She turns out like a jungle cheetah
She got spiked shoes
She hums the blues
She says razor when she goes down on you

There's another one that makes a trio
Her name is Sally but they call her Cleo
She's a Leo
She got a flat in Soho
She breaks the ceiling
Every time she twirls her mojo
She ain't got no shoes
Never had the blues
She ain't never gonna go down on you

I wish that all the girls were my sister
Then all their dates would call me Mister
You know, sisters are the only ones that talk to me true
Hey, you could be my sister too


Who Wrote Three Sisters By Jim Carroll?
Jim Dennis Carroll, Terrell Winn
What's The Duration Of The Three Sisters By Jim Carroll?
The duration of Three Sisters is 3:19 minutes and seconds.