Jonathan Jeremiah - Lost Lyrics
Get the lyrics to the song: Lost by Jonathan Jeremiah at LyricsKeeper.com.
Lost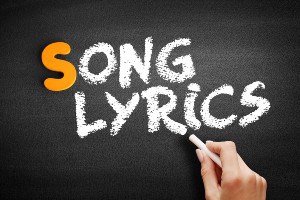 Lost Lyrics
What Are The Lyrics For Lost By Jonathan Jeremiah?
Maybe you've asked me meet you here to tell me
That you wanna try and work it out
Oh let me down gently
Well I, I couldn't claim that things were perfect
Sure money's tight and rent's too high
Still what we have is worth it
So I think you need to hear that

[Chorus]
I, I'd be lost without you baby
I couldn't go on, it drives me crazy
I, I'd be lost without you baby
So stay right here, stay right here with me

I know you'll say it's been a struggle
We've lost our touch
Me, I drink too much
Maybe that's the trouble
But say we'll find a way together

[Chorus]

Just like that first night we might
2 AM by the gate we jumped the fence
We're hiding out
We're playing out, laying down
? in the dark

[Chorus]

Stay right here
Stay right here

With me


Who Wrote Lost By Jonathan Jeremiah?
Jimmy Hogarth, Jonathan Jeremiah
What's The Duration Of The Lost By Jonathan Jeremiah?
The duration of Lost is 3:39 minutes and seconds.