Get the lyrics to the song: Hooch by Kelis at LyricsKeeper.com.
Hooch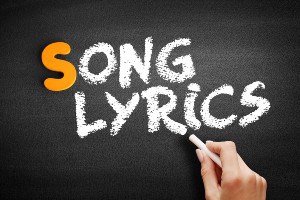 Hooch Lyrics
What Are The Lyrics For Hooch By Kelis?
These are the days in your life
When the price of time is free
Like your daddy said the world is yours
So let it flow naturally

All the season's changes
Escort them with a kiss
You welcome all life's tricks
So eat the peach without the pit

Never forget when our eyes first met
The way it felt to me, we were in harmony
The day I lost the bet
We were reckless, but so precise
That baby's joy the one thing we did right, right

So look alive
We got a front row seat
It's only you and me
And that's alright with me

If you're ever blue
Well, take a look around
I belong to you
And that's the truth


Who Wrote Hooch By Kelis?
Ray Romulus, Kelis Rogers, Jonathan Yip, Jeremy Reeves, Ra Charm, David Sitek, Todd Simon
What's The Duration Of The Hooch By Kelis?
The duration of Hooch is 3:29 minutes and seconds.