Keller Williams - Not of This Earth Lyrics
Get the lyrics to the song: Not of This Earth by Keller Williams at LyricsKeeper.com.
Not of This Earth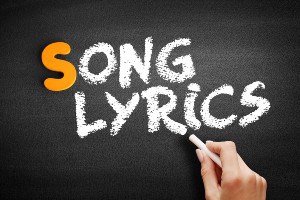 Not of This Earth Lyrics
What Are The Lyrics For Not of This Earth By Keller Williams?
Freak of nature, with jaw dropping skill
From the low rhythmic bass lines to the harmonic fills
New Age Funk on acoustic guitar
Always wanted to be like him, Except for that day in the car
With the old beat up Martin
He would spank like a hound
Not even God knew what he turned to he had his own sound

[Chorus]
He was "Live on a Double Planet"
He was "Watching his Life go By"
All the "Aerial Boundaries"
Lifted me so I could fly
He had "Breakfast in the Field" with the "Taproot"
And the "Tourched" theories would burn
"The Oracle" of his own existence
Is now on "The Road to Return"

Sometimes the louden or the Impossible Harp thing
Playing drum on a bouncing ball, I loved to hear him sing
Spike dog collar that hung his rabies tag
Dramatic interpretation his shows would never drag

[Chorus]

The Flood Zone or Wolf Trap
Or way up to Telluride
Or that day in High Sierra
Where we definitely locked eyes.


Who Wrote Not of This Earth By Keller Williams?
Guy Chambers, Robert Peter Williams
What's The Duration Of The Not of This Earth By Keller Williams?
The duration of Not of This Earth is 5:07 minutes and seconds.