Kelly Rowland - Past 12 Lyrics
Get the lyrics to the song: Past 12 by Kelly Rowland at LyricsKeeper.com.
Past 12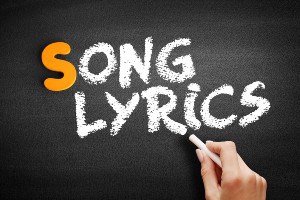 Past 12 Lyrics
What Are The Lyrics For Past 12 By Kelly Rowland?
I met this guy
He was always on the floor
But he's dancing by himself
I don't know why
'cause he's lookin' hot to death
So I
Began to think
If I go out on the floor
There's a chance he'll notice me
And when he did
I was poppin' sweet

We can get out on the floor
But take it slow
Baby, won't you keep it right there
Yeah, we can take it there
Boy I don't really care
It's all good with me

We can bounce up in the club
Or kick it in ya truck
Long as it's sittin on doves, it's love
'cause we ain't gotta go nowhere
Let's get it crunk tonight

I must admit
That I'm not so bold when it
Comes to other guys
I ain't goin trip
First for everything
And I hope that this
Is a thing I won't regret
When morning comes
When the party ends
Is it gonna be you and me?

Boy if the feeling's right
We can rock all night for sure
Don't you know that
Boy, when the clock strikes 2
I'm gonna be with you for sure

It's past 12 o'clock
And I'm trying to keep it on lock
Making sure the party don't stop
Bottles stay popped
Think I'm feelin' what you got (all night)

It's past 12 o'clock
And I'm trying to keep it on lock
Won't you come and dance with me
Then we'll see
If you're gonna be with me


Who Wrote Past 12 By Kelly Rowland?
Rob Fusari, Teron Beal, Eritza Laues, Mary Brown, Falonte Moore, Belewa Muhammad