Larry Sparks - Georgia Peaches Lyrics
Get the lyrics to the song: Georgia Peaches by Larry Sparks at LyricsKeeper.com.
Georgia Peaches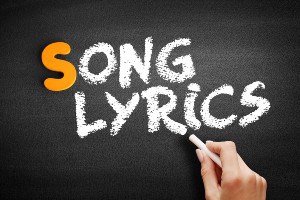 Georgia Peaches Lyrics
What Are The Lyrics For Georgia Peaches By Larry Sparks?
Way down south round Macon Georgia, where the sweetest peaches grow.
I wondered there to take my chances, Twenty some odd years ago.

I?ll not forget first time I saw her, A vivid picture in my dreams.
A southern bell in soft white cotton, clinging to her like a breeze.
(CHORUS)

Nothing?s sweet as Georgia peaches, when you pick them for yourself.
Wait too long there?re out of season, They?ll be gone to someone else.

She ask me Boy where do you come from? Are you only passing through?
I?d like to know what brings you down here, I made her smile when I said YOU.

A stolen moment too quickly faded, as she pulled away her hand.
She said I?m sorry it?s been taken, promised to another man.
(REPEAT CHORUS)

Sometimes in dreams that Macon highway, winding through the lonesome pines.
Takes me back to my favorite memory, Of the Georgia girl I left behind.
(REPEAT CHORUS)


Who Wrote Georgia Peaches By Larry Sparks?
What's The Duration Of The Georgia Peaches By Larry Sparks?
The duration of Georgia Peaches is 3:58 minutes and seconds.