Larry Tasse - Zen Archer Lyrics
Get the lyrics to the song: Zen Archer by Larry Tasse at LyricsKeeper.com.
Zen Archer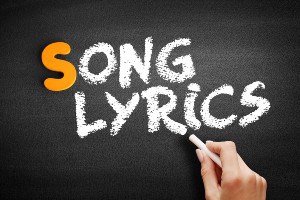 Zen Archer Lyrics
What Are The Lyrics For Zen Archer By Larry Tasse?
Pretty bird with feathers falling
Pretty as a lady calling
For her pink and midnight lover
As she stares into the water

And a yellow moon is rising
And there can't be no disguising
That the pretty bird is dying
With a silver arrow lying at its side

Rivers of blood,
Oceans of tears,
Life without death,
And death without reason

To the whole United Nations,
To your greatest expectations
To the moment that you realize
As a dark figure slips from out of the shadow

Pretty bird closes its eyes, pretty bird dies
Another pretty thing dead on the end of the shaft
Of the Zen Archer

A man in parts forgotten
With an outlook that is rotten
And an attitude to match it
Finds relief inside a hatchet
And he halved someone in Boulder
Justifiability is in the hands of the beholder
And you just don't know what people will do next

Mountains of pain,
Valleys of love,
Death without life,
And life without meaning

To the promise kept and broken
To the love that's never spoken
Just as surely as I'm in your ears
A dark figure slips from out of the shadow


Who Wrote Zen Archer By Larry Tasse?
What's The Duration Of The Zen Archer By Larry Tasse?
The duration of Zen Archer is 5:44 minutes and seconds.