Get the lyrics to the song: OK to Cry by Larue at LyricsKeeper.com.
OK to Cry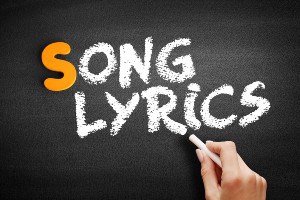 OK to Cry Lyrics
What Are The Lyrics For OK to Cry By Larue?
God will save you, boy
You just have to believe
That beautiful things will come from broken times
Just like these, just like these

God could save you, girl
In this desert time of need
Just lay your ashes down
In hope of what you'll receive, you'll receive

And it's OK to cry, it's OK to cry
It's OK to wonder why
And as your tears fall down, they heal the ground
A place that once was dry
It's OK to cry

God will save us now
Let His presence bring us peace
Lay your burdens down
Let them fall at His feet

The fears are great in your mind
Your heart just aches for a sign
But there is hope and there is grace
In these gray skies

It's OK to cry


Who Wrote OK to Cry By Larue?
Natalie Larue, Phillip Larue
What's The Duration Of The OK to Cry By Larue?
The duration of OK to Cry is 4:39 minutes and seconds.