Lombard - Przezyj to Sam Lyrics
Get the lyrics to the song: Przezyj to Sam by Lombard at LyricsKeeper.com.
Przezyj to Sam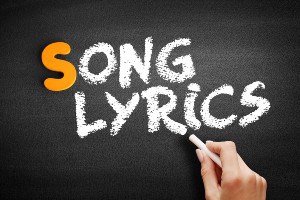 Przezyj to Sam Lyrics
What Are The Lyrics For Przezyj to Sam By Lombard?
Na zycie patrzysz bez emocji
Na przekór czasom I ludziom wbrew
Gdziekolwiek jestes, w dzien czy w nocy
Oczyma widza ogladasz gre

Ktos inny zmienia swiat za ciebie
Nadstawia glowe, podnosi krzyk
A ty z daleka, bo tak lepiej
I w razie czego nie tracisz nic

Przezyj to sam, przezyj to sam
Nie zamieniaj serca w twardy glaz
Póki jeszcze serce masz

Widziales wczoraj znów w dzienniku
Zmeczonych ludzi wzburzony tlum
I jeden szczegól wzrok twój przykul
Ogromne morze ludzkich glów

A spiker cedzil ostre slowa
Od których nagla wzbierala zlosc
I poczal w tobie gniew kielkowac
Az pomyslales milczenia dosc


Who Wrote Przezyj to Sam By Lombard?
Andrzej Sobczak, Grzegorz Strozniak
What's The Duration Of The Przezyj to Sam By Lombard?
The duration of Przezyj to Sam is 5:03 minutes and seconds.