Maldita Vecindad - Apanon Lyrics
Get the lyrics to the song: Apanon by Maldita Vecindad at LyricsKeeper.com.
Apanon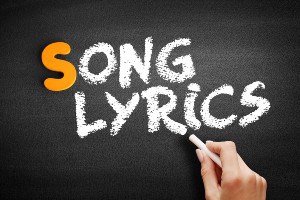 Apanon Lyrics
What Are The Lyrics For Apanon By Maldita Vecindad?
En la noche, en la ciudad, los vatos miran pasar
Las patrullas sin dudar, buscando a quien apañar
Dentro de una Paco y Juan, alias monstruo y el silbar
Recorren por quinta vez, la guerrero y la merced
En la esquina ven cruzar, a la victima ideal
Juan acelera, Paco le dijo espera
Vamos a agarrar al infeliz como si fuera lombriz
Date la vuelta en U y échale la luz

Vamos Juan no lo dejes ir, que a la esquina quiere huir
Es un tonto iralo bien y Panchito ha de ser
Hey tu que haces aquí, caminando en la calle vestido así
Pues discúlpeme señor, pero yo no soy doctor
Y yo camino aquí, pues no tengo un grand marquis
Es un tipo cara de wey, y te burlas de la ley
Y te vamos a enseñar que la vas a respetar
Pégale aquí pégale alla uoh hu

En un sucio callejón, despiertas sin recordar
Nada de lo que paso, te duelen hasta los pies
No traes chamarra, no traes dinero
No traes zapatos y ya no traes pelo
Sales de ese callejón, corriendo!


Who Wrote Apanon By Maldita Vecindad?
Adrian Navarro Maycotte, Aldo Ruben Acuna Yance, Eulalio Galarza Cervantes, Jose Luis Paredes Pacho, Marco Arturo Reyes Hagen, Rolando Javier Ortega Cuenca
What's The Duration Of The Apanon By Maldita Vecindad?
The duration of Apanon is 3:37 minutes and seconds.