Maldita Vecindad - Rafael Lyrics
Get the lyrics to the song: Rafael by Maldita Vecindad at LyricsKeeper.com.
Rafael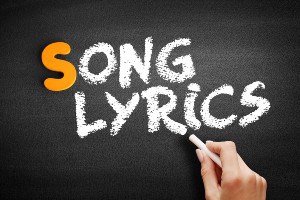 Rafael Lyrics
What Are The Lyrics For Rafael By Maldita Vecindad?
Te acuerdas
Te acuerdas
De Rafael
Vivía en la otra calle
En el numero 3
Ayer me lo encontré
Vestido de mujer
La gente nos miraba aquí
Fuimos a un café
El
Estaba bien
Me hablaba de carlos
2 años junto a el
El
Estaba bien muy bien
Un nublado día
Carlos se fue
Se fue oh oh oh oh

Ahora sigue solo
Solo rafael
Cuando se separaron
No supo bien que hacer
Me dice desconfiado
Tu
No vas a entender
Ahora estoy contento
Vestido de mujer
El
Se despidió
Apago su cigarro
Un ratito adiós
El
En el café
La gente lo miraba
Perderse en la calle eh

Oh oh rafael


Who Wrote Rafael By Maldita Vecindad?
Adrian Navarro Maycotte, Aldo Ruben Acuna Yance, Eulalio Galarza Cervantes, Jose Luis Paredes Pacho, Marco A. Reyes, Rolando Javier Ortega Cuenca
What's The Duration Of The Rafael By Maldita Vecindad?
The duration of Rafael is 4:08 minutes and seconds.