Malevolence - Delusions of Fear Lyrics
Get the lyrics to the song: Delusions of Fear by Malevolence at LyricsKeeper.com.
Delusions of Fear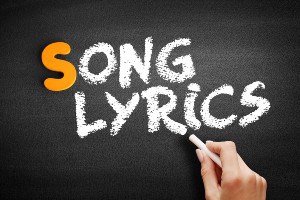 Delusions of Fear Lyrics
What Are The Lyrics For Delusions of Fear By Malevolence?
""Break down the walls around me Ignite the fire inside my heart The clock's run out Time to pay the price Mind set on hatred Fuelling the fire A whole nation which was built upon your lies. You're trapped inside the evil mind Got no remorse for the enemy Stop playing your games of madness You're only fooling yourself YOU'RE NOT FOOLING ME. YOU'RE ONLY FOOLING YOURSELF YOU'RE NOT FOOLING ME Only fooling yourself. I will determine my own fate I won't let your hate consume me I won't let you get the best of me I've left your world Let me be free What happened is a memory You can't contain the fire inside me Suffer the wrath of what you made A martyr of your hate. YOU You took your chances away I want you to suffer in this misery HATE You hate the voices inside The ones that will lead you to your own demise FEAR ME I want the light straight from your eyes Your life is fading away (You'll never swallow your pride) Come take a look inside my mind. Your words turned bad to worse Your false truth made me break loose My patience not existing anymore Lighting the fire till you can't burn no more. You took it too far you passed over the limit. Greedy motherfucker Now you're gonna' get it. Born from the ashes of pain The strength I'll find within To cut you out To never let you back in To never let you REIGN AGAIN.""


Who Wrote Delusions of Fear By Malevolence?
Alex Taylor, Charlie Thorpe, Josh Baines, Konan Hall, Wilkie Robinson