Get the lyrics to the song: Daddy by Malice at LyricsKeeper.com.
Daddy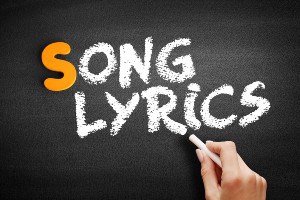 Daddy Lyrics
What Are The Lyrics For Daddy By Malice?
[kelis]
He has an appetite, for sex and cash,
He hangs on the corner, talking trash,
Or rolling, in his freak mobile,
Mercedes Benz, on 20 inch wheels,
Get calls all day, on his cellular phone,
From nasty girls, they won't leave him alone,
He's got them crying, 'cause they can't see,
Why he's in love with a girl like me,
Innocent, kinda polite,
The kind of girl who says her prayers at night,
He picks me up everyday from school,
And all my friends, they just dream and drool,
And on the way, the music blasts,
We hit my street, he lets off the gas,
And just before, my house appears,
He pulls over whispers in my ear...

[BRIDGE]
[Pharrel Williams]
Hey lil' mumma let me in your world,
I jus' wana see you be a nasty girl,
I said love you up, and love you down,
Daddy wana make love all around the town,
Scream (Raa),
Come on and moan and moan (Raa),
Come on and moan and scream (Raa),
Come on and moan and moan (Raa),
And take it back girl.

[Kelis]
My mom has met, my dad refused,
Yesterday, he brought me some new shoes,
Dolce and Gabbana,
And a bag made, of Iguana,
And a blazer, and a chocolate tie,
Get it blaze, Chocolate tie,
So this kept on and it kept on,
Like the beat don't stop, till the break of dawn,
see'mon

[CHORUS]
[Kelis]
I can't help it, I just love the boy,
I just love the boy, wait a minute,
Oooh, I can't help it, I just love the boy,
I just love the boy, Oh-no

[Kelis]
I got shinnin' things, like diamond rings,
And designer chains, man the way I bling,
Had teachers from school, calling home,
"Mr and Mrs nice, What the hells going on?,
I snatched a letter, from your daughters desk,
From her bad boyfriend, who was talking freash,
How he wants to see her, later today,
Face-2-face, so he can say...

[BRIDGE][Kelis sings with Pharrel]
[Pharrels rap]
But you gotta know that the dough comes first,
Gotta know know if you stray then no,
There are no words,
My look, I see it in your face, Oh look,
Thought I was a nice guy, huh, No look,
You say you never leave me love,
Well are you sure that it's me you love?,
Gotta ask ''cause I can't tell,
If it's me or the B12,
Hell its suspect,
Would you swallow my pride,
Now let's ride,

[CHORUS] X2
[Kelis in background]
(I can't help my self!)
(Help your seeeelf)
(O I loove the boooyy)
(I can't complain)


Who Wrote Daddy By Malice?
What's The Duration Of The Daddy By Malice?
The duration of Daddy is 3:50 minutes and seconds.