Malicorne - Conduite Lyrics
Get the lyrics to the song: Conduite by Malicorne at LyricsKeeper.com.
Conduite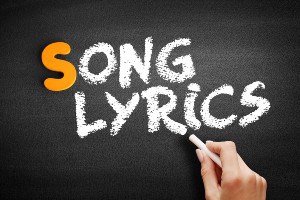 Conduite Lyrics
What Are The Lyrics For Conduite By Malicorne?
Partons chers compagnons
Le devoir nous l'ordonne
Voici le vrai moment,
Il nous faut battre aux champs

L'hiver s'est écoulé
La neige et la froidure
On voit dès à présent
Revenir le printemps

Le sac dessus le dos
On y fait la conduite
Le long de mon chemin
Et marchant le grand train

On entend les oiseaux
Disant dant leur langage
"Oh qu'il y a du plaisir
A les entendre partir"

Allons faire nos adieux
A nos jolies maîtresses
Après nous leur dirons
C'est demain que nous partons

Cher amant tu t'en vas
Ou tu m'y abandonnes
Enceinte d'un enfant
Mon coeur s'en va mourant

Ne dites rien ma mie
Console toi ma blonde
Je reviendrai-s-un jour
Accomplir nos amours

Mais tu t'en vas là-bas
Auprès des autres blondes
Une fille sera ton choix
Tu ne penseras plus à moi


Who Wrote Conduite By Malicorne?
Traditional, Gabriel Yacoub, Hugues De Courson, Laurent Vercambre, Marie Sauvet