McKenna Medley - California Goodbye Lyrics
Get the lyrics to the song: California Goodbye by McKenna Medley at LyricsKeeper.com.
California Goodbye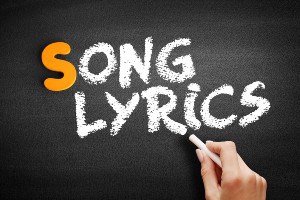 California Goodbye Lyrics
What Are The Lyrics For California Goodbye By McKenna Medley?
You watched your hand hold the pen
And write the note, but it wasn't you
And every single word was wrong
But every word you wrote you knew was true

And as you stepped into the night
You wondered how this ever got so damned confused
And again you cry in the darkness all alone
The bitter taste of the California goodbye

You watch the desert fall away to mountains
And to forest green and rivers blue
An you glance down at your watch and wonder
What he's thinking now that it's already noon

And then you think you'll chance the radio again
Though the last time every song just made you cry
Wo, wo, yes, it did
And as you touch the dial
Another tear falls for the California goodbye

There are dreams that we can keep
And there are stars that shine through space
Though it's cold and deep, dreams that we can keep
Oceans rise and fall and desert winds don't sleep

Tomorrow you'll be home again
A thousand memories down the road from yesterday
And if you're not too late
You might see, baby, brother pack his things and walk away

But somewhere deep inside
You know an aching heart can never run and hide
Ah, then you, you wanna die
As the sun sets fire to the desert sky
A curtain falls on the California goodbye, goodbye


Who Wrote California Goodbye By McKenna Medley?
Robert Shayne Fair, Stephen Hartley Dorff
What's The Duration Of The California Goodbye By McKenna Medley?
The duration of California Goodbye is 3:57 minutes and seconds.