Meav - Ardaigh Cuan Lyrics
Get the lyrics to the song: Ardaigh Cuan by Meav at LyricsKeeper.com.
Ardaigh Cuan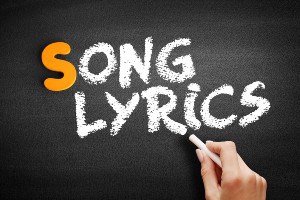 Ardaigh Cuan Lyrics
What Are The Lyrics For Ardaigh Cuan By Meav?
Nach tuirseach mise anseo liom féin
Nach n-airím guth coiligh, lon dubh nó traon
Gealbhan, smólach, naoscach féin
'S chan aithním féin an Domhnach

Curfá: Chorus:
Agus och och Éire 'lig is ó
Ar mo lon dubh is ó
'Sé mo chroí tá trom agus brónach

'Á mbeinn féin in Ardaidh Cuain
'N aice'n tsléibh'úd 'tá 'bhfad uaim
Ba annamh liom gan dul ar cuairt
Go gleann na gcuach Dé Domhnaigh

(Curfá)


Who Wrote Ardaigh Cuan By Meav?
. Traditional, Michael Mcglynn, Michael Philip Mcglynn
What's The Duration Of The Ardaigh Cuan By Meav?
The duration of Ardaigh Cuan is 1:59 minutes and seconds.