Moe Bandy - Americana Lyrics
Get the lyrics to the song: Americana by Moe Bandy at LyricsKeeper.com.
Americana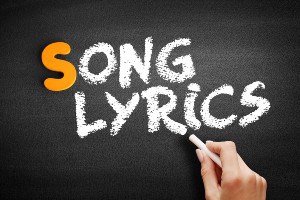 Americana Lyrics
What Are The Lyrics For Americana By Moe Bandy?
I've traveled all around this country
In my time I thought I'd seen it all
But today I took a detour down a back road
Through a little town whose name I can't recall

There were old men on benches playing checkers
Children playing hop scotch on the square
And high above a statue of an unknown soldier
Old glory was waving in the air

Suddenly I realized what I'd too long forgotten
Chill rose up like mountains on my skin
Overcome with a feeling
I knew I was seeing
America all over again

Americana
Picture of a people proud and free
Americana
And I'll keep holding to the dream
You're still what living means to me

I knew the stop would throw me off my schedule
But I parked around behind the Five and Dime
There's something about a small town in the Summer
Like a Norman Rockwell picture back in time

Kids were courting at the Rexall soda fountain
Like we did before they built the shopping mall
I saw so many reasons why I love this country
You know some things never really change at all

As I left the two-lane road
And pulled back on that super high way
I thought of what I'd seen back in that town
And it hit me like a freight train
That a stone's throw from the fast lane
America is still safe and sound


Who Wrote Americana By Moe Bandy?
Larry N Alderman, Richard N Fagan (usa), Patti A. Ryan
What's The Duration Of The Americana By Moe Bandy?
The duration of Americana is 4:23 minutes and seconds.